On October 7, the representative of Sao Thai Duong Joint Stock Company together with the Nam Dinh Business Association held a ceremony to present the last bookcases in the program " Classroom bookcase " for secondary schools in Hai Hau. The program has been going on for more than 3 years with the contribution of many individuals and organizations.
The Classroom Bookcase program was launched on January 1, 2015, by Master of Pharmacology Nguyen Thi Huong Lien, Deputy Director of Sao Thai Duong Pharmaceutical Company. Stemming from her love of books and the desire to help rural students have easier access to human knowledge, Ms. Huong Lien together with several business leaders and sponsors has planned to perform.
Looking back at the program from 2015 to now, about 60,000 books on developing life skills, and understanding people, and the world around us.. have been carefully selected to reach hundreds of thousands of students from 80 elementary schools. Hai Hau School and Secondary School.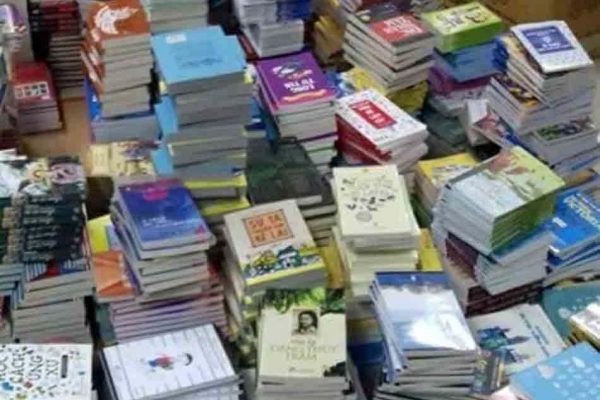 Summary of the program Classroom bookcase has deployed 1,108 classroom bookcases to more than 30,000 students in 34 communes and towns. The donation amount is up to 1.8 billion VND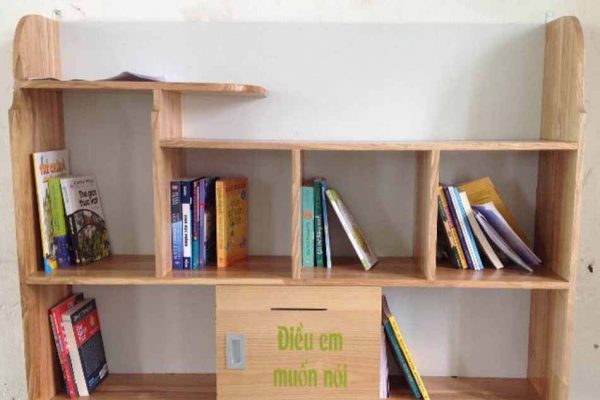 Not only is the value of joining hands to sponsor a huge amount of money, but also the dedication of about 70 individuals, entrepreneurs, officials, and about 20 organizations in the country, and businesses.
In the last 7-10 days, the program managed to provide 185 bookcases worth of 370 million VND with 10,000 books to 185 classes of 16 secondary schools in Hai Hau.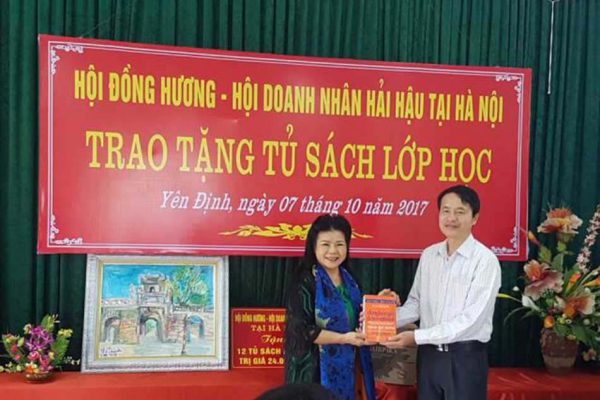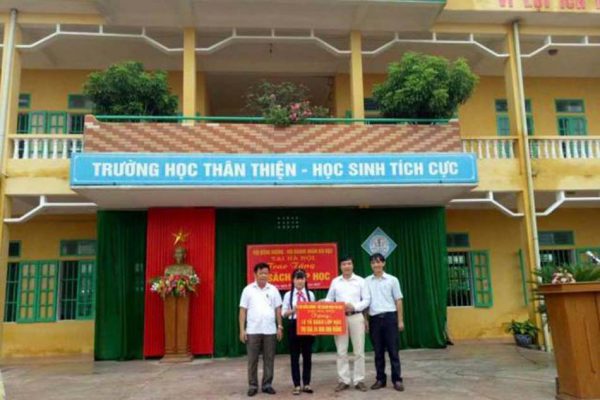 Over the past 3 years, Sao Thai Duong Joint Stock Company has always been one of the most active participants in the program. According to Ms. Nguyen Thi Lien Huong, for the program to be successful as it is today, we have to start with ourselves. The implementers must love reading because if they love books, they will understand what attracts children to read books. Businessmen and women invest a lot of money to do charity programs such as building houses of gratitude, often making roads, working at schools… But the book program is not much, as long as business people are interested in books, it will create a great effect.
The library, which was the equivalent of 150 million VND, was donated by the Sao Thai Duong Company to the Hai Hau High-Quality Secondary School.
The "Classroom Bookcase" program has helped students build reading habits and maintain a reading culture in students. Through activities to promote the reading movement, helping students practice self-discipline, and confidence, and boldly present their personal opinions in front of everyone.